View Advertiser Index
---
Subject: Shocker Chassis 6-Pack Shootout for Sport Mods!!!

Posted by
Message
SlickRick

US 36 Raceway Rep
Posted on 7/10/2018 5:00:28 PM

Shocker Chassis has stepped up big at US 36 Raceway with something fun for drivers and fans. Introducing Shocker Chassis 6-Pack Shootout on the High Banks of US 36 Raceway for IMCA Sport Mods with $300 up for grabs!
The way it will work;
Date of the Shootout 8/3/2018
Sponsored by Shocker Chassis for IMCA Sport Mods
For the next two weeks fans will vote as they enter US 36 Raceway Dirt Track for their favorite IMCA Sport Mod Driver.
Fans will receive a ticket to write the name of their favorite driver on one half and keep the other half (Please Do NOT lose your ticket)
Drivers with top 6 highest votes will be asked to participate in the Shootout, if they would rather not, we will move to the next highest vote getter.
On the night of the Shootout a fans ticket number will be drawn, and they will come to the booth before any racing activity and choose whom they think will win the Shootout. If they are correct, the driver will receive $150 and the Fan will receive $150. If they are incorrect the driver will receive $250 and the fan will receive $50 for participating.
Night of the Shootout, 8/3/2018 we will fill our brackets, pair the cars and they will race one on one in a double elimination shootout. Starting positions for round one will be determined by highest vote getter choosing high or low to start the race and they will run a green, white to checker for the win. When a competitor has lost twice they are eliminated. Any Driver jumping the start, bringing out the yellow or having any infraction will be considered a forfeit and a loss.
Drivers involved in the Shootout need to know it is important to be ready to go when in line as we will keep cars on the track. As you come on track to race the green will be displayed at the cone in turn #4 with the two competitorís cars side by side. When you take the checkers, you will exit the Speedway and get back in line to compete again as our lineup personnel will be there to assist.
Fans it is very important to vote each week for your favorite IMCA Sport Mod Driver and get them in this Shocker Chassis 6-Pack Shootout!
Letís have some fun US 36 Raceway Style!!!!


---
To post messages you must be logged in as a member of dirtdrivers.com.

View Copyright Infringement Contact Information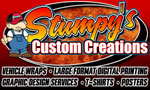 View Advertiser Index
Register
Become a registered user of dirtdrivers.com!

Register Now!
Dirt Driver Directory
Ever wondered what your favorite driver does for a living? When he or she started racing? What is behind the number on the car? You don't have to wonder anymore!

View Dirt Driver Directory
Classifieds
Looking for any new or used racing parts? Check out our online classified section to help find the parts you need!

View Classifieds