View Advertiser Index
7/1/2017

Upper Iowa Speedway (IA)

B-Modified
1) 16d Dan Hovden
2) 85 Ben Moudry
3) 12j Justin O'Brien
4) 27s Jason Schlangen
5) 1 Jon Van Minsel
6) 02 Cole Denner
7) 12k Casey Knutson
8) 17c Chad Halverson
9) 82 Rick Byrnes
10) 88x Jimmy Brosziet

Stock Car
1) 15 Mitch Hovden
2) 32 Derek Green
3) 33 Kevin Donlan
4) 44 Dillon Anderson
5) 23m Matt Jones
6) 67 Kyle Falck
7) 11 Jake Lampert
8) 6 Danny Sacquitne
9) 37 Pete Solum
10) 00 Danny Cole, Jr.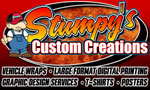 View Advertiser Index
Register
Become a registered user of dirtdrivers.com!

Register Now!
Message Board
Check out what others are talking about on dirtdrivers.com!

View Message Board
Advertise on dirtdrivers.com
dirtdrivers.com can help drive traffic to your site! Send us an email and we can put together a special package that will meet your advertising needs!

View Advertising Options
Dirt Driver Directory
Ever wondered what your favorite driver does for a living? When he or she started racing? What is behind the number on the car? You don't have to wonder anymore!

View Dirt Driver Directory