View Advertiser Index
Posted on 4/27/2017 2:57:51 AM
2000 GRT Late Model Full Rollers $2900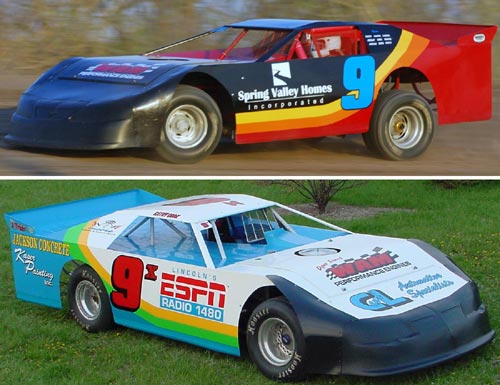 Have two identical matching 2000 GRT full rollers, with updates, for sale. Both are good straight quality cars, and have had around 40 feature wins and two track championships between them. Each has 4.86 Winters Quickchange rearend, BSB bearing birdcages, 4-bar extension brackets, dropped LR underslung bar, Appleton power steering rack, motor plate, 12 gallon ATL fuel cell, Kirkey Intermediate seat, AutoMeter large face memory recall tach and gauges in full gauge panel and switch panel (one has glow in the dark AutoMeter gauges in QuickCar panels, the other has AFCO backlit gauges in very nice matching customized panels), QuickCar brake bias gauges, CNC brake bias adjuster, Wilwood brake pedal assembly, master cylinders (one has AFCO, the other has CNC), Wilwood calipers, hubs (one has Wilwood, the other has lightweight magnesium Winters), Coleman roller bearing gas pedal, AFCO shocks, springs, wheels & tires. Just needs engine and drivetrain for race ready cars. The photos are from when the bodies were new. Bodies now have typical on-track battle scars. They are definitely usable, but may want to replace sides if wanting to start with clean fresh look. Decks are in fair shape, cockpit sheetmetal is all good.

$2900 for either car or $5300 for both. Also have tons of GRT spare parts including brand new front & rear bumpers and door bars (also many used ones in fair condition), brand new spindles, good used torque arm, new and good used control arms, birdcages, brake rotors, and more. $5500 for both cars plus all spare parts.

Will also sell either or both cars as bare chassis with body and hard brake lines included for $300 each.

Also willing to sell either or both cars at any stage in between if not needing full roller. Below are the amounts from the $2900 starting price that can be deducted from each car to exclude each of the following items

Fuel Cell -$300
Seat -$100
Gauges/Panels/Brake Adjuster -$200
Shocks/Springs -$150
Wheels/Tires -$150
Steering Rack -$200
Hubs/Rotors/Calipers -$100
Rearend/Birdcages/JBar/Torque Arm Assembly -$1200

Excluding everything above would deduct a total of $2400, resulting in a final cost of only $500 per car, which, in addition to the chassis and body, would include all the front suspension, rear 4-bars, JBar bracket, top torque arm bracket, 6th coil assembly with spring and chain, brake/clutch pedal assembly with master cylinders and full brake lines including the flexible lines that attach to the calipers, clutch line, throttle pedal, steering wheel & shaft with u-joints and couplers, shifter assembly, window net, and more.

Open to considering trades. Maybe for a SportMod or other type of racecar, pickup truck or street car, tools, even non-racing items??? Let me know what you have!


---

Contact Information:
Dave Cook
Email: dave@dirtdrivers.com


---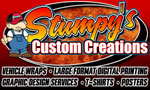 View Advertiser Index
Register
Become a registered user of dirtdrivers.com!

Register Now!
Message Board
Check out what others are talking about on dirtdrivers.com!

View Message Board
Advertise on dirtdrivers.com
dirtdrivers.com can help drive traffic to your site! Send us an email and we can put together a special package that will meet your advertising needs!

View Advertising Options
Dirt Driver Directory
Ever wondered what your favorite driver does for a living? When he or she started racing? What is behind the number on the car? You don't have to wonder anymore!

View Dirt Driver Directory