View Advertiser Index
Posted on 2/7/2018 11:43:46 AM
Shop Clean Out!!

Shop Clean up
• Braswell 4 barrel race carb – 750 CFM alky. Ran great last time it was on a year ago. Comes with PRC carb cap, PRC adjustable fuel rail and BLP adjustable regulator $500
• Morgan 4 barrel race carb – 750 CFM alky. Ran great last time it was on 2 years ago. $200
• Edelbrock Victor Jr 2999 high rise intake. Like New $150
• Edelbrock Victor Jr 2975 intake. Used in good shape. $75
• Dynatech 1186 style headers. Good shape. $100
• Schoenfeld 146 crossover ceram coated headers. Several years old but good shape. $75
• Pro WB791 steel twin tube shock. Has a little dent in body, but shaft is strait and travels smooth. $15
• SFI flexplate (FPHD305). 350 2 piece rear main 153 tooth for internally balanced. Great shape $20
• SFI Quicktime Light Weight flexplate. 153 tooth for SBC 1 piece rear main. $50
• Dominator carbon look hood scoop (DOM-500-CF). just over 3-1/2" tall. $15
• Proform high torque SBC starter. Works great, but one stud is stripped. Can still thread nut on. $20
• Speedway high torque SBC starter. Works great just don't need. $20
• Several misc engine items: 4 blade steel fan $10, Stewart aluminum water pump $20, misc pullies, rotating water neck for sbc, brackets for kse etc, air cleaner spacer, Cloyes timing cover…
• R2C 10500 1" tall traction control carb spacer. $25
• Edelbrock 2" tall open center carb spacer/ PRC 1" tall 4 hold carb spacer. Both like new. $15/ea
• PRC 109 SBC solid lifter cam in good shape. $40
• Aluminum SBC bellhousing. $25
• MSD pro billet HEI distributor w/ bronze gear. $30
• MSD 6AL ignition box. Old style w/ chip. Works great. $50 – SOLD!!
• MSD blaster 2 coil. $15
• 3 sets of steel sbc valve covers $10/ea as well as 1 set of aluminum sbc valve covers $25
• Comp Cams aluminum rocker arms – for 7/16 stud, 1.5 ratio. $35
• Speed-pro aluminum rocker arms – for 7/16 stud, 1.5 ratio (only 15 of 16 arms). $15
• Quick Car 5" tach w/ memory. Hasn't been in a car for several years, but worked when it came out. $25 – SOLD!!
• Clarke MIG130EN fan cooled fluxcore/MIG welder. See link for reference: $185
https://www.amazon.com/Clarke-WE6523-120-Volt-Fluxcore-Welder/dp/B0008JHB5A/ref=cm_cr_arp_d_product_top?ie=UTF8
• Aluminum vented mud plugs. 1 for basset beadlock & 1 for rf non beadlock ring. Great shape, just can't use per IMCA. $20 for the pair. https://www.loufegersracing.com/collections/wheel-accessories/products/vented-aluminum-mud-cover?variant=27378269384

Pics available upon request of all items. If you have any questions call or text Justin @ 402-2three9-1three8four.



---

Contact Information:
Justin Jurgens
Phone: (402)239-1384
Email: jurgens.j@hotmail.com


---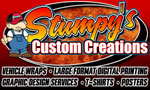 View Advertiser Index
Register
Become a registered user of dirtdrivers.com!

Register Now!
Message Board
Check out what others are talking about on dirtdrivers.com!

View Message Board
Advertise on dirtdrivers.com
dirtdrivers.com can help drive traffic to your site! Send us an email and we can put together a special package that will meet your advertising needs!

View Advertising Options
Dirt Driver Directory
Ever wondered what your favorite driver does for a living? When he or she started racing? What is behind the number on the car? You don't have to wonder anymore!

View Dirt Driver Directory