View Advertiser Index
---
Subject:

Posted by
Message
Team12
Posted on 4/22/2019 8:28:07 AM

Tire/money went to the #5 in the sport compact class when they went green to checkers Sat. night. Caught up with as was leaving tech, but will try to do better at informing as we go.....dale

Team12
Posted on 4/26/2019 11:00:42 AM

Noticed that info above outlining this award does not say, but the award goes to the first A feature of the night. As said this is hoping to push sportmanship, Fostering the idea of not stopping the race for your own gain. Buy into this with your group and I'm pretty sure you'll start to see some things the sport we love has lacked of late...dale

Team12
Posted on 5/20/2019 9:37:16 AM

None of the features went the required caution free on Sat. night, Hence no new tire was awarded. I did see several cars pull into the infield when they realized they had a problem allowing their fellows to stay green, I saw several cars start in the back by their choice. Please note this is my view and I don't get to watch but parts of the show. Help me out if you see something you think fits in the sportmanship category. dale

Team12
Posted on 5/28/2019 9:41:38 AM

Still some confusion,. After the features are posted, I draw a numbered card which is the starting position for that class, then whoever starts in that spot wins the tire if he and his class can go caution free. Designed so even the sportsman who pulls out when he knows he can't finish, allowing his competitors to run, can possibly be the winner of the tire. Drawn spots were 11th in stock car,9th in B-mod, 13th in Hobby, 2nd in Late Model and 4th in 4 cyl., Pole position in Cruiser, which didn't have enuff survivors for A. Took the money to Ramsey after going to officials booth to get 4 cyl. lineup and he didn't think it was he, thinking it was Parker. He said he'd work it out with Parker, and I never saw them rollin' in the dirt so thinkin' they did. ..Primrose Car Trailer rentals..dale..

Edited on: 5/28/2019 9:41:38 AM

Team12
Posted on 6/17/2019 4:07:16 PM

6-15-2019 None of last weeks features went caution free but the hobby stocks were able to in the 2nd set of features, stayed with same class order all night which meant Stock cars were leadoff batters all night but they and the B mods couldn't pull it off. Justin Jackson in the Hobby stocks was pleased with his money towards a tire or whatever his show might need. I can confess, going into the night I was thinking there just might be no lunch for me this week, as the award was up in both features..No award this Sat. as Stock Cars don't run, so my people might decide to be elsewhere....dale

Team12
Posted on 8/12/2019 2:24:09 PM

Sunday night the midwest early stockcars ran their A first and went caution free. They "kept them doggies rollin." Without their lineup being on the board, after doing a bad juggling act with a very hot power steering pump, while they were actually running, I tracked them down after and paid up. I can't actually tell you which one it went to but the response was encouraging, from the whole group. Been my experience, anyone complimented for doing the right thing, helps us all.....

---
To post messages you must be logged in as a member of dirtdrivers.com.

View Copyright Infringement Contact Information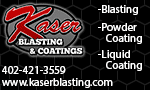 View Advertiser Index
Register
Become a registered user of dirtdrivers.com!

Register Now!
Dirt Driver Directory
Ever wondered what your favorite driver does for a living? When he or she started racing? What is behind the number on the car? You don't have to wonder anymore!

View Dirt Driver Directory
Classifieds
Looking for any new or used racing parts? Check out our online classified section to help find the parts you need!

View Classifieds