View Advertiser Index
---
Subject: Sadly we have lost another racer - Don Mohr

Posted by
Message
BigAck

I-80 Speedway Rep
Posted on 1/29/2018 3:07:02 PM

It is on a sad note that we pass along that we have lost another long time area racer in Don Mohr. Don was a long-time area racer and his red number 24 ProAm/Stock Cars were a mainstay at both Sunset Speedway and later I-80 Speedway.

Scotty Hartman
Posted on 1/29/2018 3:10:08 PM

Our thoughts and prayers go out to the family. Don was a dedicated racer and a good friend.

Preb Fan
Posted on 1/29/2018 4:59:35 PM

Good hearted guy, he will be missed

I finished 2nd the night Don got his first ĎAí feature win at Sunset Speedway.
I remember I could see his twin brother Ronald jumping up and down celebrating as I followed Don across the scales. They always pitted just past the scale. Iíll never forget the scene, he was so excited, as was Donald of course when we got to tech.
2nd always sucks, but I was truly glad for them, I had recently gotten my first feature win and knew what it felt like.
My sincere sympathy to Donís friends & family.

Rick Havenridge

Formerly Frogman
Posted on 1/29/2018 6:47:38 PM

Very sad news.

---
To post messages you must be logged in as a member of dirtdrivers.com.

View Copyright Infringement Contact Information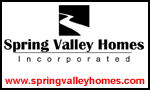 View Advertiser Index
Register
Become a registered user of dirtdrivers.com!

Register Now!
Dirt Driver Directory
Ever wondered what your favorite driver does for a living? When he or she started racing? What is behind the number on the car? You don't have to wonder anymore!

View Dirt Driver Directory
Classifieds
Looking for any new or used racing parts? Check out our online classified section to help find the parts you need!

View Classifieds