View Advertiser Index
---
Subject: I-80 Banquet of Champions

Posted by
Message
BigAck

I-80 Speedway Rep
Posted on 11/10/2017 1:36:48 PM

I-80 Banquet of Champions

The I-80 Speedway will be held on Saturday, January 20, 2018 at the Millard Social Hall just south of Sapp Brothers on Highway 50. The address is 10508 144th Street, Omaha, NE. Awards will be given out for the I-80 Speedway weekly classes, the Malvern Bank Super Late Models and the Bragging Rights Championship.

The 2017 I-80 Speedway Track Champions are; Tad Pospisil in Cubby's Super Late Models, Travis Hatcher in Custom Diesel Drivers's Training A Mods, Shawn Harker in Ty's Outdoor Power & Service B Mods, Jacob Brown in Kosiski Auto Parts Bragging Rights Late Models, Nick Woodard in Rotella's Stock Cars, Dan Markham in River City Heating & Cooling Compacts and Luke Ramsey in Certified Transmission Hobby Stocks.

Also honored will be the Malvern Super Late Model Series. Tad Pospisil is the Malvern Bank Super Late Model Champion. Some Bragging Rights Late Model awards may also be presented.

More detailed will be announced shortly.

I-80 Speedway is located one block north of Interstate 80 Exit 420, halfway between Omaha and Lincoln. The Physical Address is 13909 - 238th Street, Greenwood, NE. For more information, visit www.i-80speedway.com or call (402)-342-3453. Don't forget to follow us on Facebook and Twitter.


---
To post messages you must be logged in as a member of dirtdrivers.com.

View Copyright Infringement Contact Information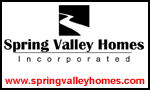 View Advertiser Index
Register
Become a registered user of dirtdrivers.com!

Register Now!
Dirt Driver Directory
Ever wondered what your favorite driver does for a living? When he or she started racing? What is behind the number on the car? You don't have to wonder anymore!

View Dirt Driver Directory
Classifieds
Looking for any new or used racing parts? Check out our online classified section to help find the parts you need!

View Classifieds