View Advertiser Index
Race Results
Eagle Raceway (NE)
---
9/3/2017

RaceSaver Sprint
1) 36 Jason Martin
2) 224 John Carney
3) 7m Kevin Ramey
4) 74b Jake Bubak
5) 12 Tyler Drueke
6) 7kx Toby Chapman
7) 1r Matt Richards
8) 14 Joey Danley
9) 88 Luke Cranston
10) 27 Andy Shouse

Hobby Stock
1) 11b Brett Saathoff
2) 66 Jeff Watts
3) 6r Roy Armstrong
4) 85 Albert Kiihne
5) 2c David Carter
6) 3 Taylor Huss
7) 00 Ben Becher
8) 22b Jeremy Brandt
9) 18 Tim Lapointe
10) 81j Joe Copeland, Jr.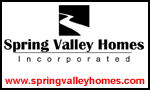 View Advertiser Index
Register
Become a registered user of dirtdrivers.com!

Register Now!
Message Board
Check out what others are talking about on dirtdrivers.com!

View Message Board
Advertise on dirtdrivers.com
dirtdrivers.com can help drive traffic to your site! Send us an email and we can put together a special package that will meet your advertising needs!

View Advertising Options
Dirt Driver Directory
Ever wondered what your favorite driver does for a living? When he or she started racing? What is behind the number on the car? You don't have to wonder anymore!

View Dirt Driver Directory