View Advertiser Index
Dirt Driver Directory
US 30 Speedway (NE) - Modified
---

Afrank, Ross - 11a

Alcorn, Chris - 3

Anson, Dave - 18

Baker, Trevor - 25!

Blake, Dusty - 64

Bonney, Nic - 95

Borer, Joe - 8j

Friesen, Jason - 1f

Fritz, James - 21

Gregg, Justin - 69

Hadan, Roger - 4

Homan, Clint - 27

Huebner, Jerry - 83h

Hurlbert, Grant - 85

Iverson, Tyler - 98t

Jones, Jeff - 14j

Jones, Tod - t32

Kiner, Matthew - 14

Kobus, Aaron - 16k

Kovar, Kenny - k18

Krupicka, Jim - 0

Landauer, Nathan - 11n

Loecker, Travis - 9x

Lueken, Mark - 12

Metz, Greg - 29

Meyer, Mike - 2m

Nelson, Dan - 94

Nelson, Jordy - 4j

Peckham, Jeremy - 13q

Pfeifer, Josh - 33j

Philipps, Bob - 5p

Raines, Ed - 11aa

Rankin, Sam - 26

Ruisinger, Bob - 7

Saathoff, Gary - 96

Sanford, Todd - 14

Schlake, Brent - z34

Smith, Dylan - 95

Smith, Gene - 12

Spanel, Tom - 3t

Stearns, Mike - 2x

Stutzman, Shane - 22s

Svoboda, Tom - 16

Taylor, Brian - 97

Trauernicht, David - 45

Vollbrecht, Todd - 11x

= Driver has updated profile within the past year.


= Driver has updated profile within the past two years.


= Driver has not updated profile within the past two years.

Staff editing may be more recent than Driver update, such as when photos are added, etc.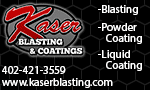 View Advertiser Index
Register
Become a registered user of dirtdrivers.com!

Register Now!
Dirt Driver Web Sites
Looking for creative ways to promote your sponsors? Wondering how you can gain additional exposure for your racing team to attract more sponsors? Wanting to keep your fans up to date with all your racing activities? We have the perfect solution! Have dirtdrivers.com design a full-featured Web site for you! Click the links below for some examples of what we can do for your team!

Email Us for Information
Driver Profile Input
Fill out a questionnaire and we will add your profile to the Dirt Driver Directory!

Enter Your Profile Now!
Advertise on dirtdrivers.com
dirtdrivers.com can help drive traffic to your site! Send us an email and we can put together a special package that will meet your advertising needs!

View Advertising Options