View Advertiser Index


August 2001

The reasons to go to the Nebraska State Fair, are not to try one of the endless varieties of foods on a stick, not to get a chance to see the worlds largest Great White Shark, not to walk down the midway only to be heckled by some carney, to buy a chance to win a goldfish in a bowl of water (when the carney looks like they could use the bowl of water more than the fish), not to wade through the crowded lines at Bob Devaneys Sports Center to get that yard stick, and definitely not to see Carrot Top or Engelbert Humperdinck in concert. The reasons to go to the 2001 Nebraska State Fair is 10 straight days of motorsports mayhem. That's right race fanatics, this year's State Fair Grandstand lineup offers a smorgasbord of racing.

August:
24 - Figure 8 Races - 6:pm
25 - Truck Pulls - 2:00pm
Monster Trucks - 6:00pm
26 - Enduro Races - 6:00pm
27 - Nebraska State Racing Championships (Grand Nationals / Street Stocks ) - 6:00pm
28 - Nebraska State Racing Championships (360 Sprint cars / Pro-ams) - 6:00pm
29 - Nebraska State Racing Championships (Nascar O'Reilly Auto Parts All Stars / CNCTA / IMCA Late Models) - 7:30pm
30 - Nebraska State Racing Championships (IMCA Modifieds / Classic Modifieds / IMCA Hobby Stocks) - 6:00pm
31 - Demolition Derby - 6:00pm

Sept:
1 - Tractor Pulls - 6:00pm
2 - Tractor Pulls - 2:00pm

---
Jody Krug captured what was his biggest win of his carrier, at the 3rd Annual Topless 2-Barrel Nationals, held on July 3rd at Eagle Raceway and took home the $2,000 winners check. Jeff Fallon who was looking for a clean sweep, after winning his heat and the pole dash, had to settle for the runner up position for the third straight year.

(Previous winners: 1999 - Glen Robey - Greenwood Speedway 2000 - Mike Collins - Sunset Speedway

---
In 1991 the last year of the quarter mile track at Beatrice Speedway, the track champions were Jerry Saathoff in the Flyers division and Dallas Pardee in the Pro-ams.

---
On July 15th at Cornhusker Raceway Park, Jack (The Gas Man) Dover, of Springfield, NE had a clean sweep. Winning fast time, his heat race and the Trophy Dash before collecting the A-main win in the Jr. Sprint class at the ENMMA memorial race. Other winners Eric Reichwaldt, in the B-class, Frank Galusha, taking the checkers in the Restrictor class and Brad Krutz taking the final A-main of the night in the A-class.

---
Ronnie Wallace, of North Platte, NE, has driven his Big Dog Chassis to the top of the IMCA Modified National points standings. Leading last years champion Henry Witt Jr., of Texas, who currently sits in second.

---
Tommy Rowe has been as hot as the month of July winning three of the last four CNCTA series events. On July 18th at US-30 Speedway, Rowe, who is from Wood River, NE, was a double winner. Picking up the win of a rescheduled feature, that was rained out and then racing to victory in the regularly scheduled event. Each feature was worth $1,000. (Jason Friesen, the defending series champion, leads the series with seven wins.)

---
It's great to see Mad Jack along with former Eagle Raceway owners, John and Marty Beecham, bringing back the always very entertaining Enduro races, to this years Nebraska State Fair. One question, does the winner receive a case of Pork and Beans along with the $1,504.56 winners check, like your Enduro's held in the 80's? (www.enduronebraska.com)

---
John Kinney Jr. won six track championships at Sunset Speedway, between 1987 and 1997. (3 - Bronco Class, 1 - Pro-am Class and 2 - Grand National Class)

---
August 29th will be NASCAR night at the Lincoln Saltdogs game in the Haymarket Park. With chances to win tickets to the inaugural NASCAR race at Kansas Speedway, that will be held on Sept 30th.

---
Roy McCain was Eagle Raceways first sprintcar champion in 1963.

---
Top five in NSCA Point Standings:

(as of 7/17/01)

1 - Rick Ideus - Roca, NE 765
2 - Mitchell Moore - Edgerton, KS 737
3 - Mike Chadd - LIncoln, NE 731
4 - Ray Lee Goodwin Jr. - Gladstone, MO 708
5 - Jeff Lowery - Lincoln, NE 701

---
In 1961, at the 1st Annual Knoxville Nationals, Roy Robbins of Louisville, KY, won the 25-lap championship race, reduced from 35-laps, and walked away with a total winnings of $1,280. (1,000 for the feature win, $100 for the fastest time trial speed, $100 for new time trial record, $20 added by a local businessman, plus $60 for second place finish in his heat race) and $150 watch. The championship feature which had a total purse of $3,300 was marred by a succession of incidents. Its start was delayed by several parade laps, when someone threw a pop bottle on the track, Earl Wagner ran over it, broke it and cut a tire down, which had to be changed before the race could begin.

---
Dave Murray of Oberlin, KS, who has been a regular competitor in the modified ranks throughout tracks in Nebraska, became the first IMCA Modified driver to reach the 200 career feature win mark on July 7th, at Rooks County Speedway in Stockton, KS. Murray who has won sanctioned events at 16 different tracks in three states, began his modified racing career in 1991, where he picked up his first win during his rookie season at Elmwood Park Speedway. As the 2001 season began Murray was second on the all-time win list with 186 victories. One behind long time career leader Dave Farren Sr. Farren now has 189 wins, Johnny Saathoff of Beatrice, NE is in third with 169. Only one driver in IMCA history has compiled more wins than Murray. That is Ernie Durr of Keokuk, IA, who won 328 Late Model races from 1951 to 1971. ( 34 of Murray's 200 victories and three of his nine career track titles came at the track in Lexington, NE.)

---
In 1986, at the now closed 1/5th mile Nebraska International Raceway, Lincoln's Dave Hollamon won the inaugural Non-winged Sprint Car feature. Stock Cars were also on the card and Rik Gropp captured the 20-lap feature. Larry Robinson Sr., who won the first heat and trophy dash, finished second.

---
Kyle Berck of Marquette, NE, had nothing but good luck on Friday July 13th, as he picked up his third O'Reilly Auto Parts All-Star Series win of the year, over a stellar field of Late Models at Eagle Raceway. Steve "Ace" Ihm, of Hazel Green, WI, was asked how he liked the bullring type of track of Eagle after winning the Bud Pole Award. His reply, "It was like racing on my kitchen table! (The All-Star Series has raced at Eagle only three times in the past. Omaha's Steve Kosiski captured the checkered flag in 1990, 1991 saw Bob Hill in the winners circle and in 1992 Steve Kosiski was victorious again!)

---
1993 Mid-Continent race track champions (now Mid-Nebraska Speedway):

NASCAR Late Models - Kyle Berck
Sportsman - Mike Graham
Broncos - Jason Friesen

---
Johnny "The Jet" Saathoff added yet another piece of hardware to his all-ready over flowing trophy case, on July 19 at the Harris Clash, which has become one of the biggest one day Modified shows in the country. Attracting over 100 drivers from various states annually, to the famed Knoxville Raceway. Not for the $1,500 winner purse, but to say they raced and won where legends have raced. After blowing an engine in his heat, while racing to a commanding lead, then having to compete in a B-feature and come from the back to take one of the two transferring spots, for the A-feature, where he would start in the eleventh row, 22nd position for the 25-lap main event. Saathoff made it look simply by passing cars at will. Sometimes two or three cars a lap, just totally blowing the competition's doors off. Now after winning the Clash, four IMCA National Championship and numerous track titles plus a barrel full of wins, there is only one win eluding him, The Boone Nationals!

---
Nebraska Auto Racing Hall of Fame select eight new honorees
2001 Inductees:

Frank Brennfoerder, Lincoln - Brennfoerder started his career in 1950 at Nelson, NE, and drove track roadsters, sprints, modifieds and supermodifieds during a 25-year career.

Gerald Bruggeman, Hoskins - Bruggeman is the only man to win the Huset's Speedway (Brandon, SD) points championships three years in a row, having turned the trick from 1977 to 1979

Ralph Foster, Grand Island - Foster was a midget and big car standout both before and after WWII. In 1939 alone, he won 44 main events in the midget ranks.

Art Jacobson, Omaha - As a midget car owner, Jacobson stands as the most prolific winner in Nebraska history. His cars won with such drivers as Bobby Parker, Red Hoyle, Der Merkley and Jim McVay.

Howard Johansen, David City - Termed a true mechanical genus, Johansen was at the cutting edge of the hot rod industry in California. His company, Howard Cams, was one of the leading makers of racing cams in the country.

Loyal Katskee, Omaha - Katskee was one of the leading sports car racers in the 1950's and 1960's, racing at such venues a Riverside (Calif.), Sebring (Fla.) and Nassau in the Bahamas.

Dean Ward, Grand Island - Ward won races in modifieds, supermodifieds, sprints, late models and midgets during a career that lasted from 1965 to the early 1990's

Don Wolfe, Lexington - Another in the list of versatile performers, Wolfe raced NASCAR modifieds, track roadsters, sprints, midgets and late models across a ten state area in the 1950's and '60's.

The induction will take place during the Nebraska State Fair at the State Fair Park Clubhouse on Wednesday, Aug. 29 at 1pm.

---
Big Shows:

August 2nd - 4th - Belleville Midget Nationals - Belleville Highbanks
August 8th - 11th - Knoxville Nationals - Knoxville, IA
August 11th - Friesen Chevrolet Challenge Series (CNCTA) - Beatrice Speedway
August 15th - NSCA Sprint cars - Butler County Speedway - Rising City, NE
Sept 3rd - 8th - Boone Super Nationals - Boone, IA

---
How many A-feature victories and track championships do you think the Kosiski and the Zeitner families have combined?

---
Until next time, see you where the dirt flies!

Please email questions or comments to wherethedirtflies@msn.com.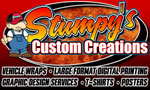 View Advertiser Index
Like to Write?
dirtdrivers.com is always looking for energetic people to write articles about local racing. Email us if you would like to join our team.