View Advertiser Index


January 2002

I know, where are the articles for October, November and December? And Why is January late? Well I have no good excuse! All that I can say is, as soon as the last checkered flag drops on the season, something happens to me. It's like someone has pulled a plug wire and I'm only running on seven, or like a motor that has blown, minus all the smoke and steam of course. So during the whole winter I feel like a set of burned up tires, I just can't get going. I have no traction, I begin to feel like I'm just out there spinning around. I'm standing on it, but I'm not going anywhere!! Please February, hurry and get here, so we can at least watch Daytona qualifying.

---
The Ninth Annual Spring Nationals at Beatrice Speedway will run Friday through Sunday, March 22 - 24, 2002. Winning the 30 lap main event for IMCA Modifieds will be worth $5,000. Each of the 28 drivers who qualify, for the feature, will earn at least $500 and tow money has been upped to $250, to non-qualifiers who participate all three days. The minimum 2,450 lb. Weight rule will be enforced, as will all other IMCA rules. Entry forms are available by calling the track office at (402)223-3158, or log onto www.beatricespeedway.com. An open practice session is scheduled from 6-9 pm Thursday, March 21st.

---
Among the qualifiers at the very first Indy 500 race in 1911, was Ray Harroun, who was driving the only single seater in the ranks. His entry into this race fathered one of the most famous racing stories of all time. In those days all race cars carried a riding mechanic, whose chores were many. One job was to keep the driver informed of cars coming up from the rear. Harroun's one-man Marmon was on the verge of being protested out of the race, since he had nothing to warn him of traffic to the rear. So Ray got a mirror, some eight inches long and fit it, via husky iron bars, to the cars cowling. Thus the rear-view mirror was invented. Ray Harroun went on to become the first ever winner of the Indy 500, at an average speed of 74.59 mph. The Marmon Wasp, with a 6 cylinder, 477 cubic inch engine, took 6 hours and 42 minutes to complete the 500 miles, and the winners purse was a then, giant $14,000 dollars. (The following year (1912), riding mechanics were made mandatory and the rear-view mirrors were banned.)

---
The son of legendary driver Joe Saldana, will be back in the number 17 Hemsaw sprinter chasing the World of Outlaws title for the 2002 season, with sponsor help coming from Eagle Raceway owner Craig Cormack.

---
Davenport, Iowa's, Dale Fischlein became the first IMCA driver to win four track titles in a single season, in 1982. He was also the IMCA's first National Modified Champion.

---
David Trauernicht of Beatrice, NE will be gunning for the IMCA National Championship ,in 2002, in the Modified division. Trauernicht will be teaming back up with Darwin and Dave Schluter of Friend, NE, who he drove for in 2001, and captured the IMCA Stock Car Rookie of the Year. The Schluter's have purchased two new Hot Chassis's, that they hope will carry them to many A-main wins. Early plans are to make Friday's at Butler County Raceway and Saturday's at Eagle Raceway then on to the Lincoln family owed US-30 Speedway on Sundays. These are their weekly stops, in their quest for the title.

---
Hey, when old Jack Frost comes a biting and the racing ends, what is there to do? Well, you just move your racing indoors! Fans can come and catch some of the best off-season racing in Southeast Nebraska, at Great Plains Super Speedway, located near Ashland, NE where throughout the winter they hold National Go-quad racing action. Racing dates are Jan 19th, March 2nd, 9th and 23rd, April 13th and 27th and May 11th. Gates open at 4pm, with hot laps starting at 5:15. The racing begins at 6:15. Admission is $3.00 for adults and children under 5 are free. For more information call (402)477-8231.

---
The Nebraska Sprint Car Association (NSCA) along with the Minnesota based Wissota Promoters Association and the Missouri-based Winged Outlaw Warriors (WOW) 360 cubic inch sprint car sanctions have all accepted invitations to participate in the August 4th Brodix Tournament of champions at the famed Knoxville Raceway. NSCA, Wissota and WOW will each send three cars to the $4,000 to win invitational to form a nine car "Best of the Midwest" team. This team will compete against teams from the American Sprint Car Series (ASCS), Empire Super Sprints (ESS) Knoxville Raceway Regulars and the United Racing Club (URC).

---
Hey, does anyone know where a guy can find Six Pack and Stroker Ace on DVD?

---
Nascar great Cale Yarborough once stated that "Driving a race car is like dancing with a chain saw."

---
Crawford County Speedway on October 13th 2001, not only seen Kyle Berck capture his first ever Nascar All-star Series championship but it also was the setting for the final race of Nascar's only touring dirt track division. Born in 1985, the series has featured a prestigious schedule of races that were contested on dirt tracks throughout the Midwest. The series has been a family affair since its inception, with Joe and Steve Kosiski winning a combined 12 of 16 series championships.

---
Sandbagger- a driver who allegedly fails to drive a car to it's full potential, in practice or qualifying, thus being able to provide a surprise for competitors during a race.

---
In 1947 the first NASCAR, sanctioned race was held February 15, on Daytona's beach course and won by Red Byron of Atlanta in his number 22 Ford Modified car. On February 21st, Nascar was formally incorporated.

---
OPEN WHEEL NEWS

The team of Brent Morris and Terry Ledger have purchased the sprint car operation from speedy rookie, Jeremiah Sillman. Sillman has decided to change classes for the 2002 season and will be buckling into an IMCA modified. Morris and Ledger have sold all of last years equipment to Ken Klabunde, who will be moving out of the Mini-sprint division and competing for Rookie of the Year honors this season.

---
Look for Rodney Droud to be making a return trip back into the Don Droud Sr. owned #2 McLain Farms Sponsored car this season. Also look for Sr. to possibly be putting together a second car for young lead foot Matt Gropp, who has captured victory circle in every class that he has competed in his short career. (Thunder Trucks, Flyers, Modifieds and Dwarfs)

---
Rumor has it, car owner, Jeff Bogue of the number 57 "Leifert Concrete" sprinter and racer Jeff Lowery will be teaming up for a run at a possible track championship.

---
2001 Eagle Rookie of the Year Kurt Franklin has sold his mount and plans to sit out the 2002 (Kurt indicates that he still has a motor, so if there is a car owner out there looking for a talented driver plus motor, he's your man!!)

---
There are couple of exciting young guns to also be making a change in divisions in 2002. 15 year old Josh Riggins, the grandson of legendary driver and future Nebraska Racing Hall of Famer J.J. Riggins, will be strapping into a 360 sprinter for his rookie season. The family purchased a car from 2001 Knoxville Speedway champion Terry McCarl. Josh will spend the spring at McCarl's Racing School in South Dakota, before embarking on what hope's to be a stellar first year. Also 14 year old Shannon Fulkerson and Fulkerson Racing out of Memphis, Nebraska has bought all of Kelly Jacob's and the number 9T team's equipment, that they plan to campaign during the 2002 season.

---
Another thing to look for is a possible driver switch, in the Gary Swenson owned 24B. Early word has the 2001 Eagle Points champ, Rick Idues as the possible replacement for Ray Lee Goodwin Jr. I know Swenson wasn't happy with Ray Lee for smacking the wall so much in 2001, and taking the team out of many races that they were leading or were in contention to win. Like I say every year "it don't matter how many times you hit that guardrail, it ain't movin."

---
The "Race that changed the world" occurred on October 10th 1901 when Henry Ford defeated Alexander Winton, the most celebrated builder/racer of the era, in a 10-lap race at the Detroit Driving Club in Grosse Pointe, MI. Although Ford had never raced before, his car was faster on the straights then Winton's car and with mechanic Spider Huff hanging off the left running board to counter balance the car in the turns, Ford started closing on Winton by mid-race, with two laps to go, Ford took the lead and held on for victory with an average speed of just under 45 mph. For the only win of his brief racing career, Henry Ford won $1,000 in prize money and cut glass bowl had been specially selected as a prize that would look nice in Winton's home. That was how confident Winton's team was and how big and underdog Ford was. (Ford founded the Ford Motor Company two years later)

---
Race car driver ranks second among the most hazardous occupations in the USA. Firefighter is first, with astronaut, police officer and fisherman rounding out the top five. That's right fisherman, those bluegills can be mighty dangerous.

---
Kyle Busch was prevented from driving in the November 3rd 2001 Craftsman Truck series race at California Speedway in Fontana, CA. Officials from the race sponsor Marlboro said "allowing the 16 year old Busch to take part in the race would violate the terms of the Federal Tobacco Settlement, which bans marketing cigarettes to consumers under 18."

---
You might be a Redneck, if you think the last four words of the National Anthem are "Gentleman, Start your engines!"

---
Former winged sprint car driver Todd Splain, who parked his ride after the 2000 season to mechanic for Craig Dollansky on the World of Outlaw Tour. Will now be turning wrenches for Danny "The Dude" Lasoski, the defending Outlaw Champion.

---
After two years of simulcasting the nations largest indoor racing event to fans who were unable to make the trip, this years sixteenth annual O'Reilly Chili Bowl Midget Nationals, held at the Tulsa Expo Building in Tulsa, OK, will not be simulcast, Due to the time involved with organizing people to handle simulcast requests and all the technical aspects involved in setting up all the location feeds. They felt it is in there best interest of the Chili Bowl that those efforts be put towards the extra day of qualifying that has been added this year. Here's to a big thumbs down to the Chili Bowl promoters for dropping the simulcast feeds.

---
Hey, What ever happened to Sugar Bear?

---
Until next time, see you where the dirt flies!

Please email questions or comments to wherethedirtflies@msn.com.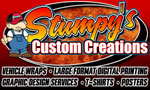 View Advertiser Index
Like to Write?
dirtdrivers.com is always looking for energetic people to write articles about local racing. Email us if you would like to join our team.