View Advertiser Index


May 2002

How many of you have heard this message blasting over the answering machine of your favorite track? "Due to inclement weather, tonight's racing has been cancelled." Well thanks to Mother Nature and her all out assault on our race season. Racing in this area has become almost non-existent, that has lead me to try and get a bounty out on this old bags head. If we can get enough funds together for someone to put a stop on her, maybe just rough her up, brake a wing or even just steal her magic wand. Something has to be done and done fast!!! Because before you know it, it will be September and the last checker flag or raindrop will have fallen.

---
The Nebraska Auto Racing Hall of Fame will celebrate the induction of six new members in the fifth annual induction ceremony, as well as award the first Gordie Schuck Memorial Sportsmanship award. The event will be held Thursday, September 19 at 7pm at the Smith Collection Museum on the Speedway Motors Complex at 320 Victory Lane Drive in Lincoln. The deceased members inducted this year were legendary racers and promoters. Eddie Rickenbacker, who lived in Omaha in the early 1910's, was an outstanding Indy car driver of his time and a World War I hero, but he is best known as owning Indianapolis Motor Speedway from 1927-1945. King Rhiley a contemporary to 2000 NARHoF inductee Noel Bullock, called Oshkosh home. He won many races in his career that lasted from 1912-1928, including the 1921 Pikes Peak Hill Climb. Kenny Gritz lived for a time in Lincoln, and was one of the best Supermodified and Sprint car drives around in the 1960's, capping the decade with the 1969 Knoxville Nationals Victory. He was killed only two weeks after that victory in a Sprint car crash at the Nebraska State Fair. This years living inductees include some of the best racers in Nebraska and in the United States. Don Ostendorf, now of Maxwell, was one of the toughest racers in South Central Nebraska around the area's NASCAR Sportsman circuit in the 1950's. Cliff Sealock of Hastings had a very successful Modified and Supermodified career that spanned from the 1950's to the 1970's. Doug Wolfgang, who lived in Lincoln for many years, will be inducted the first year he was eligible for nomination. Wolfgang won the Knoxville Nationals five times, as well as many Sprint car races across the United States under World of Outlaw, IMCA, USAC, and other major sanctioning flags.

---
Late Model driver "Lightnin" Leon Zeitner of La Vista, NE was the 1986 IMCA Modified champion at Eagle Raceway.

---
In 1935 at the Indianapolis Motor Speedway, helmets were made mandatory, a first in racing history.

---
TOP 10 SIGNS YOU ARE OBSESSED WITH SPRINT CARS

10. You've been known to show up early to a race just to watch them prepare the track.
9. You've been known to live the entire week of the Nationals on Vivarin and beer.
8. People constantly think you are a tour guide at the National Sprint Car Hall of Fame and Museum.
7. Winged vs. non-winged arguments have destroyed some of your strongest friendships.
6. Build a life-sized Sprint car from empty beer cans, and then brag that it's lighter than Karl Kinser's car.
5. You don't know where Kosovo is, but you can drive to Eagle with your eyes closed.
4. You routinely correct people who pronounce Haudenschild wrong.
3. You're still bitter that Dave Blaney went taxi-cab racing.
2. Not only does Sammy Swindell know you by name, he has a restraining order against you.

AND THE NUMBER ONE SIGN THAT YOU ARE TOO OBSESSED WITH SPRINT CARS:

1.Your wife goes into labor on Saturday night of the Nationals and you only miss the "C" main!!!

---
The O'Reilly NCRA Late Models will be on hand at Mid-Nebraska Speedway on May 25th. Gates open 5pm and races start at 7pm. Adult tickets $12.00, Kids (6-11) $5.00 and Pit Passes $20.00.

---
Richard Petty's 200 wins by manufacturer:

Plymouth 139
Dodge 37
Ford 9
Chevrolet 6
Pontiac 5
Buick 3
Oldsmobile 1

---
Did you hear that Walmart is being sued?? Seams a lady tried on a Kevin Harvick t-shirt, she hit the wall three times before she could get out of the dressing room!!

---
June 13th, 14th and 15th the 12th Annual 360 Nationals will be held at the famous Knoxville Raceway. ($75,000 purse, $6,000 to win).

---
The record margin of victory in a NASCAR event was set by Ned Jarrett at the Southern 500 in 1965 of 14 laps.

---
Lloyd Beckman was the first man to ever exceed the 100 mile an hour mark on the historical high-banks of Belleville Kansas.

---
Beatrice Speedway will be hosting the World of Outlaws Gumout Series race on June 12. (Adult tickets $18.00, Kids 6-12 $8.00).

---
In the very first 500-mile race on the, then new Daytona Speedway, Harlan, Iowa native Johnny Beauchamp crossed the finish line in a "dead heat" with veteran driver, Lee Petty and NASCAR took three days studying photos before declaring Petty the winner. Most racing historians now believe that Beauchamp was a full lap ahead of Petty and was the true winner. Did NASCAR pull some strings to make sure a southern hero won the race and/or was their scoring less than perfect?? Johnny Beauchamp died several years ago without credit for what was almost surely his greatest victory.

---
Ray Guss Jr. holds the Late Model track lap record at Eagle Raceway (14.456) which he set on August 13th, 1991.

---
Are season passes really a good buy?

---
The name is not the only change for the 2002 season of WaveLink Raceway Park, Mike Stephens and crew have also moved the pit area to the west side of the track, behind the grandstands in the site formerly filled by the rental go-cart track and the racers now enter the track in turn one!

---
Congrats go out to young racer Andrew Lewis!!! 9 year old Andrew of Sprague Nebraska captured his first trophy dash win of his short career on May 10th in the Jr. Sprint division!

---
UDTRA PAST CHAMPIONS

2001 - Rick Eckert York, PA
2000 - Scott Bloomquist Mooresburg, TN
1999 - Dale McDowell Rossville, GA
1998 - Scott Bloomquist Mooresburg, TN
1997 - Billy Moyer Batesville, AR
1996 - Freddy Smith Knoxville, TN
1995 - Scott Bloomquist Mooresburg, TN
1994 - Scott Bloomquist Mooresburg, TN
1993 - Clint Smith Griffin, GA

(Scott Bloomquist's 89 victories leads the career win list in the UDTRA with Billy Moyer a decent second with 27 wins.)

---
What ever happened to Gary Dunkle? The answer is: This former open-wheeler, who competed at Midwest Speedway and Knoxville Raceway in the Sprint car division during the 1970's is now 50 years old and employed at the Stant Corporation in Crothersville, IN in the Auto Design Center. (Answered by Kevin Dunkle, Gary's brother.)

---
What ever happened to Dallas Pardee?

---
Until next time, see you where the dirt flies!

Please email questions or comments to wherethedirtflies@msn.com.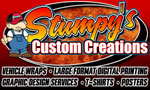 View Advertiser Index
Like to Write?
dirtdrivers.com is always looking for energetic people to write articles about local racing. Email us if you would like to join our team.