View Advertiser Index


May 2001

The hottest driver in the state threw April, hands down, was Mother Nature! Winning races at Beatrice Speedway, Thayer County Speedway, Eagle Raceway and the host of other tracks around the state. April 14th the 1st Annual Icebreaker Challenge held at Eagle Raceway, to kick off the season, saw over 40 sprint cars and 60 some modifieds crammed into the pits. The fastest thing going at the track that night was the fans making a run for their vehicles, as the rain fell before any racer could even take to the track. That left me sitting in my car soaked and bawling. Wow what a show that was going to be. Whoever made the statement "grown men don't cry", must not have been a race fan.

---
April 1st-Johnny Saathoff of Beatrice took home the winners check of $5,000 dollars, after besting the field of over 130 drivers on the final day of the 8th Annual IMCA Modified Spring Nationals at Beatrice Speedway. Kevin Larkins of Greenwood followed the Jet home in second with Dave Trauernicht crossing the line in third. (March 30th, during Saturday nights competition, Jeremy Christians won the opening race in the Midwest Motorsports Best of the Midwest Series for IMCA stock cars. The Horican, WI hard charger prevailed in his first ever Midwest outing, edging 1999 series champion Mark Elliott of Webster City, IA.)

---
In 1953 Ed O'Boyle promoted the first and only NASCAR Grand National stock car race, to ever be held in the state of Nebraska. The 200 lap event had over 5,000 fans in attendance at Lincoln County Raceway in North Platte, NE. Some of the drivers competing: Buck Baker, Johnny Beauchamp and Lee Petty.

---
Butler County Speedway, located in Rising City, NE, formerly known as Thunder Lake Speedway will be operating under new ownership. Tom and Debbie Kobus purchased the track from the Richards family. Brenda Albracht, the daughter of the new owners, will be the tracks manager and promoter. The track will be racing under the IMCA banner with divisions competing: IMCA Hobby Stocks, IMCA Street Stocks, and IMCA Modifieds.

---
Tom Svoboda of David City, NE, won the 1982 Sportsman Champion at Beatrice Speedway.

---
April 8th, The O'Reilly Auto Parts All-Star Series, opened their 2001 season at Davenport Speedway in Davenport, IA and defending series champion, Steve Boley, of West Liberty, IA, started the year in the same place he spent most of last year, the winner's circle. Boley chased Ed Kosiski of Ralston, NE, for the first seven laps before taking the lead.. Following Boley under the checkered flags was Brian Birkhofer of Muscatine, IA and Ed Kosiski, rounding out the top three. (Kyle Berck won the Bud Pole Award and finished 13th in the A-main.)

---
Ray Lee Goodwin Sr. of Kansas City, MO, won the 1973 IMCA National sprint car championship driving for Gary Swenson of Lincoln, NE.

---
Terry McCarl of Altoona, IA won his second Danny Young Memorial at Iowa State Fair Speedway in Des Moines, IA, on April 13th. Sprinter hot shoe Don Droud Jr. took the lead on lap three and pulled away from the field and looked like he would claim his third Young Memorial Victory, only to on lap nine, spin on the backstretch. Droud charged his way back to the front to finish 5th. Jason Danley of Lincoln came home is 6th and Mike Chadd also of Lincoln, posted in the 22nd position.

---
Nebraska Raceway Park's practice and open house on April 21st, was a big success, with over 90 drivers taking a chance to dial in their cars before the season starts. Everything from Vintage Coupes to Sprint cars were on hand.

---
Mays Big Shows 2nd - Friesen Chevrolet Challenge Series - US 30 Speedway 3rd - Thursday Thunder (360 Sprints and IMCA Modifieds) - Eagle Raceway 4th & 5th - World of Outlaws - Nebraska Raceway Park 6th - Friesen Chevrolet Challenge Series - Thayer County Speedway 22nd - UDTRA Pro Dirt Car Series (Hav-A-Tampa) - Eagle Raceway 23rd - Friesen Chevrolet Challenge Series - Butler County Speedway 25th - Nebraska Beef Producers NSCA Ethanol E-10 Sprint Car Series Nebraska Raceway park 26th - MARA Midgets vs. RMMRA Midgets - Eagle Raceway 27th - O'Reilly Auto Parts All Star Series Memorial Day Classic - Nebraska Raceway Park 28th - Memorial Day Shootout - Mid Nebraska Speedway

---
What ever happened to the Racer's Reunion that was held annually at Eagle Raceway?

---
Until next time, see you where the dirt flies!

Please email questions or comments to wherethedirtflies@msn.com.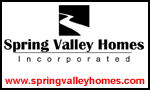 View Advertiser Index
Like to Write?
dirtdrivers.com is always looking for energetic people to write articles about local racing. Email us if you would like to join our team.