View Advertiser Index


September 2000

I think it's my duty as a writer to inform the public about a medical problem that effects thousands of race fans yearly. It's called Bleacher Back, that's right Bleacher Back. It's a condition where your lower back hurts so bad that you feel like maybe you were in that sprint car, that flipped in turn one, head over head, or maybe you were the one in the hobby stock that blew it's engine down the front stretch leading the race and the entire pack plows into the rear bumper of your car. There are some early detections to this problem. Here are some signs to know if you are susceptible to Bleacher Back

- If your wardrobe consists mostly of race t-shirts
- If your diet includes mostly track hamburgers and nacho's
- If you find yourself using a port a pot more than your own bathroom
- If you attend more then two races a week

Now I know why so many chiropractors sponsor race cars.

---
August 5th saw Ed Bowes making his final laps as a sprint car driver. Ed's hanging his helmet up after 5 decades of spinning circles.

---
Justin Dutton, of Lincoln, and his 1973 Monte Carlo placed 12th in this years Knoxville, Iowa's yearly enduro race. (out of 89 competitors)

---
Kenny Irwin Jr. won the 1992 Pepsi Midsummer Classic at Eagle Raceway.

---
I could not stop wondering while watching Kasey Kahne racing his way to victory lane, at Eagle Raceway, at this years Midsummer Midget Classic. Was I watching the next Jeff Gordon or maybe Tony Stewart? (Kasey Kahne also captured this years Belleville Midget Nationals)

---
Derek Fralin of Beatrice, NE is currently in 13th place in the IMCA Hobby Stock National Points as of 8-5-00.

---
In 1975 Pete Leikam owner of Midwest Speedway, widened the track from 1/3 to a 3/8 mile.

---
Jake Peters of Wagner, SD, has owned the NSCA in 2000, taking home three victory's out of four races that he has competed in. The latest win coming at Crawford County Speedway in Denison, IA on July 28th.

---
July 30th at Thayer County Speedway, Kent Carlson of Deshler, NE. rolled a perfect strike, when the front tire broke free from his Street Stock and rolled directly at the corner one lights, knocking them completely down. Causing about a ten minute delay.

---
Here's a T-shirt I spotted in the stands, "My drinking team has a racing problem"

---
How about this for a couple fans in the stands. Stan Fox and Jay Woodside taking in the racing action at Thayer County Speedway in Deshler, NE on July 30th.

---
Here's a driver really wanting to get some laps. Dave Trauernicht of Beatrice, NE competed in 3 different divisions at Beatrice Speedway on August 5th. Racing to a 13th place finish in the Pro-ams, a 16th place spot in the IMCA Modifieds and a 14th in the NSCA Sprint Cars A-feature.

---
From California to New York, and from Michigan to Texas, drivers are making plans to travel to Boone, IA in early September. Racers from 15 different states have all ready pre-registered for the Speedway Motors IMCA Super Nationals, set to run Monday through Saturday, September 4th - 9th at the Boone Speedway.

---
In 1979 Marty Beecham and Chuck Bosselman promoted the very first Outlaws show in the state of Nebraska, at Mid-Continent Speedway in Doniphan, NE (14 cars and 4,000 attendants)

---
The Hav-A-Tampa Outlaw Late Models will be at Adams County Speedway in Corning, IA on Tuesday, August 22nd.

---
Joe Saldana (Lil Joe) was the first man to run under 20 seconds at Knoxville Raceway.

---
The 1996 State Championship at State Fair Park Raceway where won by:

Modifieds- Kevin Larkins-Greenwood, NE
Limited Late Model/Sportsman- John Kinney Jr.-Omaha, NE
Pro-am/Street Stock/ Nick Opfer- Hartington, NE
Bronco/Hobby Stock-Jason Davis- Aurora, NE

---
Some up coming don't miss race dates:

Sept 6th - O'Reilly Auto Parts All Stars - Sunset Speedway, Omaha, NE
8th & 9th - Nebraska Cup 360 Sprints and Late Models - Eagle Raceway, Eagle, NE
15th & 16th - Nebraska Modified Championship - Eagle Raceway, Eagle, NE
16th - Region 6 Championship - Cornhusker Raceway Park, Waverly, NE
21st - 23rd - World of Outlaws - I-80 Speedway, Greenwood, NE
29th - 30th - 4th Annual Abe Lincoln Memorial - US 30 Speedway, Columbus, NE

---
Lloyd Beckman won 41 A-features at Eagle Raceway and 38 A-features at Midwest Speedway.

---
July 28th, A grand stand full of fans were on hand at Lincoln County Raceway in North Platte, NE. for the 2nd Annual Sandhills Modified Shootout. To watch 52 competitors challenge each other for the $5,000 winners check. Eight heat races, five next chance races, a pole dash for eight heat race winners, and five last chance races were run to set the lineup for the 35 lap, 24 car feature. When it was all said and done Wayne Brooks of Bald Knob, AR, was the driver taking home the check.

---
Officials from The Nashville Network (TNN) and the World of Outlaws announced that Eagle Raceway will be added to the 2001 T.V. line up. (The Eagle Nationals June 23rd, 2001.

---
John Anderson of Omaha, NE won back to back Rookie of the year awards at Eagle Raceway and Sunset Speedway . 1992 in the Pro-am division and then again in 1993 in the Late Model Class.

---
The 40th Annual Knoxville Nationals was won by Mark Kinser, rounding out the top three, Donny Schatz in second and Danny Lasoski in third. (Don Droud Jr. finished 13th in the A-Main)

---
Until next time, see you where the dirt flies!

Please email questions or comments to wherethedirtflies@msn.com.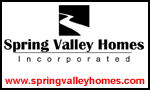 View Advertiser Index
Like to Write?
dirtdrivers.com is always looking for energetic people to write articles about local racing. Email us if you would like to join our team.