View Advertiser Index


February 2002

By now you all know, that oversized rat, Punxsutawney Phil, has seen his shadow again and we are in for six more weeks of Winter. On top of that I have Valentines Day to deal with. I think I have out done myself this year, I bought my wife's gift all from the comfort of my recliner. One call to QVC's Home Shopping Network for Race Fans Only show, and I was done. The only problem I had was deciding which she would like best, the Dale Earnhardt Jr. license plate cover, or the Tony Stewart bobble head. Boy, she's lucky to have a guy like me!!!

---
"Success (in race car driving) is like surfing, you're doing what you can to stay on the board, but you really aren't in control of anything. -Nascar chief Kirk Shelmerdine.

---
Lloyd Beckman had 38 Career feature wins at Midwest Speedway, between 1963 and 1987.

---
How about this, Mike Meyers in a Jet Mod? That's right Meyers has purchased a new Jet Chassis and will compete in it at selected shows in 2002. Mike said he will still drive his Harris on a weekly basis, and that the Jet deal should not effect him being a Harris dealer. Also Mid-Nebraska Speedway 2001 Track Champion John Thompson will be climbing into a Jet for 2002.

---
Eagle 2001 Flyer points champion Shane Stutzman has purchased the car that Dave Trauernicht competed in last season and will switch divisions (IMCA Stockcars). Shane will be throwing in sideways at several area tracks in 2002.

---
Ex photographer/racer Bob Mays of Lincoln has finished his book, "High Plains Thunder", about Super Modified racing here in the Midwest. That was so popular in the mid-50's through the 1970's. It's made up with a hardcore binding with 220 pages of over 500 photos and stories of that great era. That was the transformation from jalopies to the modern sprint cars of today. If ordered before March 1st the collector's first edition can be obtained for $39.95 plus $7.00 shipping and handling from Fastrack Publishing at 4268 Knox Street, Lincoln, NE 68504-1959.

---
Darrel Defrance of Marshalltown, IA has raced at every event of the Deery Brother Series and takes a record 224 consecutive races into the 2002 season.

---
If somebody you care about, drives a racecar, ask them when they last replaced their helmet, their restraints, and their uniform. Look them in the eye when you ask them.

---
The average age of the top seven drivers in the Winston Cup Series in 2001 was 39.4 years.

---
Beatrice Speedway will induct its first Hall of Fame member at the 2002 award banquet in November. A committee will be formed in order to set the requirements on who will be eligible for the Hall of Fame and how the inductee's will be nominated and selected.

---
With all the changes that Craig Kelly and Nebraska Raceway Park, have made to the Nascar Super Late Model rules this season. Can we expect to see many cars move up from the Grand National division.

---
In the first Daytona 500, in 1959, Lee Petty collected $19,050 for taking the checkered flag. The total purse for the race was $67,760. How times have changed! This year's winner will receive a minimum of $1,327,030 with the race's entire pure exceeding $12 million. (Last place, 43rd position, will pay $114,236)

---
On April 7th the Lincoln County Raceway in North Platte, NE will hold a Spring Round-up Race for IMCA Modifieds. The winner will lasso a $2,500 winners check. For more information call (308)534-8191.

---
Tyler Ray, of Omaha, NE, who competes at Nebraska Raceway Park in the Super Late Model division is sponsored by former Dallas Cowboy, Jay Novacek and his hunting ranch that is located in Brady Nebraska, known as the "Upper 84 Ranch".

---
I would like to see a panel of track owners and promoters on the new Wayne Dake hosted Speed Secrets show. How about this for a guests line up, Craig Cormack, Alan Langdale, Craig Kelly, Doug Stange and to add a little Bam to the mix as Emrel would say, Sam Lincoln of US 30 Speedway.

---
IMCA has added stock car sanctions to four more tracks in Nebraska for the 2002 season:

McCook Speedway, McCook, NE
Culbertson Speedway, Culbertson, NE
Lincoln County Speedway, North Platte, NE
Dawson County Raceway, Lexington, NE

---
Open Wheel News and Notes

Billy Alley who captured victory lane after only a pocket full of races last season. Said he owes a lot of his success to crew chief Bob (Buns) Richardson, without the knowledge that Buns has taught him, Billy does not think he would have progressed as fast as he has. The 2002 season will see this exciting young sprint jockey race a full schedule at Eagle Raceway and the entire NSCA lineup. Helping pay the bills for Alley Racing are Lipsey Construction, Red Rock Masonry, Strasburger Motor sports and Buss Excavating. Billy also stated the car is done and he doesn't think he can wait much longer, come on spring!!

Recently talked to veteran racer Keith Hightshoe, who hasn't pulled the helmet back on since his terrible crash at Beatrice Speedway in 2000. Keith said it was very hard sitting out last season and that he really misses flinging the dirt, and who knows, if all the right things fall into place, we may see this driver who has competed in six decades of racing, back this season.

Brad Barickman and Barickman Motor sports, out of Omaha, NE, plans are to race some 30 plus events this season. They are penciled in to run the entire NSCA scheduled in hopes of qualifying for the Brodix Tournament of Champions Invitational at Knoxville Raceway in August. Plans also are to compete some at Eagle Raceway, along with making a trip over to the Knoxville 360 Nationals and possibly the Jackson Nationals in Jackson, MN. Barickman Motor sports have upgraded their motor program with Jim Roberts doing the work. As of right now all of the sponsors from last year are returning. Pennzoil, Kopro Graphix, Speedway Graphics and Vintage Automotive and Salvage. However, some big news may be coming out within the next month, where they would be doing some testing for a possible new sponsor.

After a season of battling engine problems and adjusting to a new car plus the addition of missing several races last season, due to an accident where he had cut some tendons in his left thumb, look for Kerry Grabill to be back in force for a full season at Eagle in 2002. With a new Spanel engine, bigger and meaner than ever, under the hood to add lots of horse power. I predict victory circle won't take long for this young lead foot to capture!!!

With a strong season ending finish in 2001. Brad Wright looks to make his third season in the 360 division his best yet. With a different motor plan and a new paint scheme, plus the addition of a new crew member. (Brad and his wife Jeannie are expecting right around the start of the season.) Look for Brad and Wright Racing to be making a hard change for the front of the pack at Eagle in 2002.

A couple of former driver's sons will be making their rookie season appearances in 2002. Mike Hansen, the son of Dennis Hansen who competed at Midwest Speedway in the early 1980's, will be throwing the wing on. Mike will mainly compete at Stuart Community Track in Stuart, NE. plus some other local sprintcar show in that area of the state. Mike Carter the son of Del Carter and nephew of former I-80 Speedway sprintcar champion Dwight Carter, plans are to make Eagle Raceway the track to make his rookie debut.

Doug Lovegrove's 2002 plans are to run the full Eagle Raceway and NSCA slates. The Lovegrove race team will also be doing some testing for Ostrich Racing engines out of Des Moines, IA. Meadow Gold Dairy has stepped up their sponsor support to the top wing spot, with Coca Cola and Guardian Homes locked in for the full 2002 season.

Look for the return of the Ragin Cajun, Dan Kage Jr. and the number 26 Schnee Chassis sprinter at Eagle this season. Dan will be racing back into action after having to sit the 2001 season out due to some medical problems that occurred in January of 2000.

Regan Kitchen will be sporting a new look in 2002, as he sticks that big right rear tire around the top of the high banks of Eagle Raceway. Kitchen, who over the winter picked up a new Avenger Chassis, will undoubtedly be one to watch throughout the season points battle. Regan who recently became employed at Speedway Motors as a Sprintcar Tech will be receiving help to keep the car going in circles from Mudslingers, Central Body Shop and Signs now, along with help from Jay Jonas, owner of Avenger Chassis out of El Paso, TX.

The sprintcar team of driver Weldon (Sonny) Manley and crew chief Mark Snook will be taking a page out of the original outlaws books, if the sponsorship that they are currently working on comes through for them, this help will enable them to get their teams equipment to the top level. Current plans are to run several different tracks and sanctioning bodies. (Eagle, NSCA, Knoxville, Wissota, NCRA, ASCS and WOW) The Wissota sanctioning group has a series in August where they run 6 or 7 races in 8 days that is something this team plans on competing in. So if you're a fan of Sonny Manley, I suggest you buy a Rand McNally road map!!

Joe Beaver of Knoxville, IA plans to chase the NSCA title in 2002. Joe who has made regular stops at Eagle Raceway and NSCA shows the past few years is always a threat to pull off a victory and maybe even a championship.

---
What ever happened to Todd Ribick?

---
Until next time, see you where the dirt flies!

Please email questions or comments to wherethedirtflies@msn.com.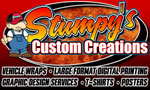 View Advertiser Index
Like to Write?
dirtdrivers.com is always looking for energetic people to write articles about local racing. Email us if you would like to join our team.