View Advertiser Index


July 2001

I have one complaint to make to track owners and promoters, due to all the rain this season. I realize that you can't do anything about mother nature, but I think you could revamp the rain out procedures to better protect the race fan. Mainly me! I suggest that on race day when it does rain, wait until the last possible minute to make the call. Somewhere in the 5:00 to 5:30pm range or even better yet wait till we get to the track thus protecting me from having to attend weddings, birthday party's, family reunions, painting the house, doing yard work, working on the car, etc., etc.

---
John Wilkinson was the Midwest Speedway points champion in 1965, capturing 5 feature wins that season.

---
History was made on June 9th in Rossburg, OH., as Donnie Moran became a millionaire at Eldora Speedway, taking home what is dirt tracks biggest paying event ever. The Eldora Million for dirt Late Models. (To put it in perspective the total purse for the 2001 Knoxville Nationals is $700,000 with the winners share of $125,000).

---
Drag racing would be a lot more exciting if they could cross the center line and make contact.

---
July 6th marks the 5th Annual Steuben Family Racing and Shriner Night At The Races, held yearly at Cornhusker Raceway Park. Lots of family oriented events, Shriner clowns will be on hand, a local car club and a raffle with lots of prizes, the proceeds going to the Shriners Transportation Fund, plus a full night of racing.

---
Dirt track racing dates back over 100 years. The first oval track race was at the one-mile long Narragansett Park in Cranston, RI on September 7, 1896. The oldest oval track that is still active in the United States is the Indiana State Fairgrounds in Indianapolis, IN. It held its first race on June 19, 1903.

---
Look for some of the biggest names in the modified ranks to be making their way to North Platte, NE on July 28th, for the 3rd Annual Sandhills Modified Shootout. All trying to capture the $5,000 winners check. ( 2000 winner was Wayne Brooks from Baldnobe, AR.)

---
NASCAR's current point leader Jeff Gordon won the Pepsi USAC Midget Shootout at Eagle Raceway in 1990.

---
Congratulations to Lincoln Sprint Car driver Ken Lange, on his third place finish at the Ninth Annual Goodyear Masters Classic, held yearly at Knoxville Raceway. This event is held for drivers age 50 and above. Roger Rager of Pequot Lakes, MN was the winner. With the victory, the 52 year old Rager now has won races in 5 decades.

---
Riviera Raceway in Norfolk, NE has been running a weekly racing program since 1963.

---
When Rick Eckert of York, PA took the checkered flags at Eagle Raceway on May 22nd, he pocketed what is the largest Late Model purse ever won in the state of Nebraska, $10,000.

---
NSCA Top Ten in points after 2 of 9 events:

1 - Jake Peters Sioux Falls, SD
2 - Rick Ideus Roca, NE
3 - Mitchell Moore Edgerton, KS
4 - Ryan Anderson Charter Oak, IA
5 - Seth Brahmer Wisner, NE
6 - Ray Lee Goodwin Jr. Gladstone, MO
7 - Jeff Lowery Lincoln,
TIE 7 - Jason Danley Lincoln, NE
9 - Toby Chapman Lincoln, NE
10 - Mike Chadd Lincoln, NE

---
Al Humphrey put an end to the domination that defending IMCA and Friesen Chevrolet Challenge Series Champion, Jason Friesen, has had on the CNCTA Series so far this season, by snapping his 4 race win streak at the Speed Bowl in Red Cloud, NE on June 15th. Humphrey from Gitner, NE came from a ninth place starting position, to take home the victory.

---
NASCAR's O'Reilly Auto Parts All-Stars Series Top Five in standings as of June 20th.

1 - Kyle Berck 814
2 - Joe Kosiski 795
3 - Joe Kosiski 748
4 - Ray Guss Jr. 720
5 - Sonny Findling 707

---
IMCA was formed on March 29th 1915 by the Major State Fairgrounds Managers Association. The International Motor Contest Association (IMCA) came about because Triple - A raised their sanctioning fees considerably. The first IMCA race was held at the Michigan State Fairgrounds on May 30th 1915. The 75-mile main event was won by Bill Endicott in a Maxwell. There were 60 IMCA events that first year, with races split almost 50/50 between one mile tracks and half mile tracks, as many of the smaller county fairgrounds had also joined the IMCA fold. (It is believed that many of the early IMCA races were "hippodromed" meaning prearranged as to who was to win.

---
Johnny Saathoff was the 1983 point champion at Beatrice Speedway in the Sportsman Division, that same season Gene Zarybnicky captured the Street Stock championship.

---
K&P Raceway, in Waverly, NE, started off as a 1/10 mile dirt oval in 1982, to later be change to a 1/8 mile and be renamed Cornhusker Raceway Park.

---
JULY'S BIG EVENTS:

7/3/01 NSCA at US 30 Speedway
7/3/01 Topless 2-Barrel Nationals at Eagle Raceway
7/13/01 NSCA at Butler County Raceway
7/13/01 Nascar O'Reilly All-Stars Late Models at Eagle Raceway
7/19/01 Harris Clash at Knoxville Raceway
7/20/01 NSCA at Boone County Speedway
7/20/01 NCRA O'Reilly Late Model Series at Mid-Nebraska Speedway
7/27/01 NSCA at Crawford County Speedway in Denison, IA
7/31/01 Mid Summer Midget Championship with the National Kidney Foundation Modified Heartland Tour at Eagle Raceway

---
What ever happened to the Auto-Rama held annually at Pershing Auditorium?

---
Until next time, see you where the dirt flies!

Please email questions or comments to wherethedirtflies@msn.com.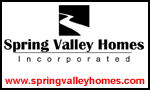 View Advertiser Index
Like to Write?
dirtdrivers.com is always looking for energetic people to write articles about local racing. Email us if you would like to join our team.